API keys are secrets used by Appwrite Server SDKs and the Appwrite CLI to prove their identity. What can be accessed each API key is restricted by scopes instead of permissions.
Best practice
It is a best practice to grant only the scopes you need to meet your project's goals to an API key. API keys should be treated as a secret. Never share the API key and keep API keys out of client applications.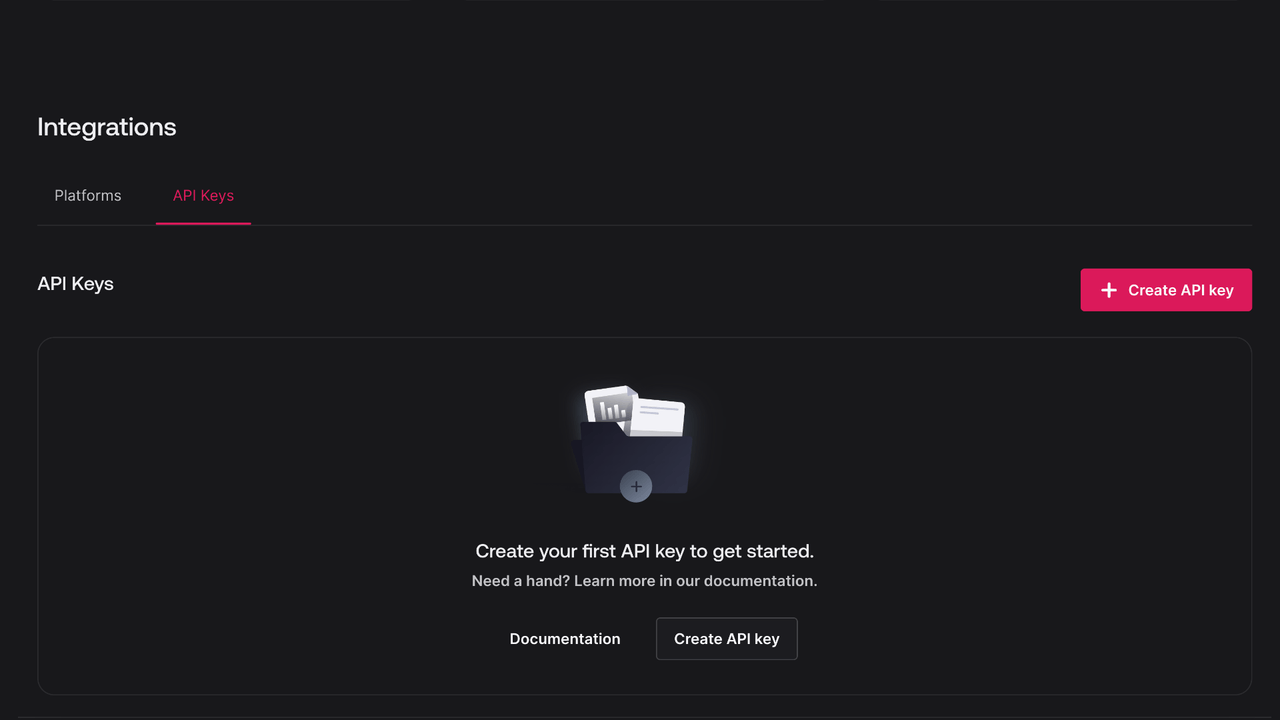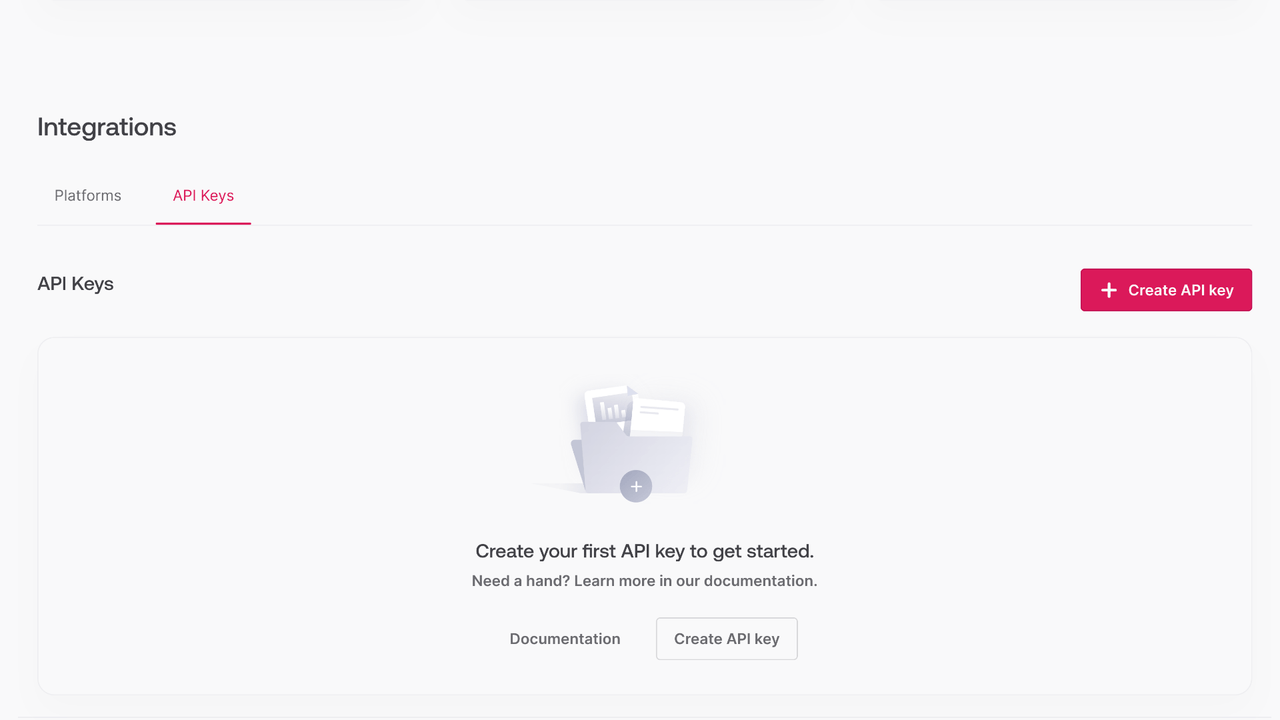 To create a new API key, navigate to Overview > Integration > API keys and click Create API key.
When adding a new API Key, you can choose which scopes to grant your application. If you need to replace your API Key, create a new key, update your app credentials and, once ready, delete your old key.
| | |
| --- | --- |
| Name | Description |
| users.read | Access to read your project's users |
| users.write | Access to create, update, and delete your project's users |
| teams.read | Access to read your project's teams |
| teams.write | Access to create, update, and delete your project's teams |
| databases.read | Access to read your project's databases |
| databases.write | Access to create, update, and delete your project's databases |
| collections.read | Access to read your project's database collections |
| collections.write | Access to create, update, and delete your project's database collections |
| attributes.read | Access to read your project's database collection's attributes |
| attributes.write | Access to create, update, and delete your project's database collection's attributes |
| indexes.read | Access to read your project's database collection's indexes |
| indexes.write | Access to create, update, and delete your project's database collection's indexes |
| documents.read | Access to read your project's database documents |
| documents.write | Access to create, update, and delete your project's database documents |
| files.read | Access to read your project's storage files and preview images |
| files.write | Access to create, update, and delete your project's storage files |
| buckets.read | Access to read your project's storage buckets |
| buckets.write | Access to create, update, and delete your project's storage buckets |
| functions.read | Access to read your project's functions and code deployments |
| functions.write | Access to create, update, and delete your project's functions and code deployments |
| execution.read | Access to read your project's execution logs |
| execution.write | Access to execute your project's functions |
| locale.read | Access to access your project's Locale service |
| avatars.read | Access to access your project's Avatars service |
| health.read | Access to read your project's health status |
| rules.read | Access to read your project's proxy rules |
| rules.write | Access to create, update, and delete your project's proxy rules |
| migrations.read | Access to read your project's migrations |
| migrations.write | Access to create, update, and delete your project's migrations |
| vcs.read | Access to read your project's VCS repositories |
| vcs.write | Access to create, update, and delete your project's VCS repositories |
| assistant.read | Access to read the Assistant service |